3 Tips to Create a Vibrant Inclusive Classroom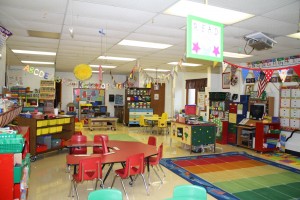 Involved in a full inclusion environment for the 2012-2013 academic year Southington Local Schools intervention specialist Kelsey Kimmel experienced first hand what makes an inclusive classroom successful. Judging by her students test scores, Southington Local Schools' students with learning differences excelled when mixed in with their mainstream peers. Looking forward to sharing her wisdom, Kimmel sat down with The Mobility Resource to explain what enables a vibrant inclusive classroom.
Maintaining Expectations
Asked about special education misconceptions which can burden an inclusive classroom from thriving Kelsey Kimmel said "When teachers set their expectations so low for a student on an IEP (individual education plan) that they just automatically assume the students can't do it. Or that the lower grade levels, those students are not going to understand."
Rather than lowering expectations for students at lower grade levels, Kimmel suggests, "It's helpful to look at the student and figure out, Ok, they might learn best visually so when I'm going over a certain topic if I can get pictures involved and visual aids, they might do better that way."
Through maintaining expectations students with special needs become challenged academically. Kimmel observes from her school's full inclusion approach. "It kind of kept the special ed group in check too, like, oh everyone else is doing this. I better get my act together and try my best too." She provides an example. "They are seventh graders but they might be at a fifth grade level. They were no longer doing work at that fifth grade level. They were being pushed to seventh grade level work."
Explaining the IEP
Besides maintaining expectations Kimmel advises breaking down a student's IEP to the general education teacher. "I think it's important for the special ed teacher to make the regular ed teacher aware of the IEP and what's on the IEP. But, not just throw the IEP at them and say here you go."
"I took every single one of my students and did a summary of the IEP and gave copies to all the teachers because looking at an IEP from a regular teacher's perspective is like me trying to read Spanish." Her summaries include information such as subjects the student has goals in, accommodations needed and medical conditions.
Bonding with Mainstream Teachers
A final tip Kimmel deems helpful to her as an intervention specialist remains bonding with the mainstream teachers outside the classroom. "It has helped me to try to get to know the regular teachers outside the classroom. Know them not just as a teacher but know what they do outside because you can kind of form a friendship or bond too as opposed to walking in every day and hoping for the best."
Overall by applying the lessons she learned working in a full inclusion environment, Kelsey Kimmel witness the students on her caseload succeed. "My eighth graders scores were phenomenal compared to last year (without full inclusion)."