7 Tips To Keep The Love Alive In A Relationship With Disability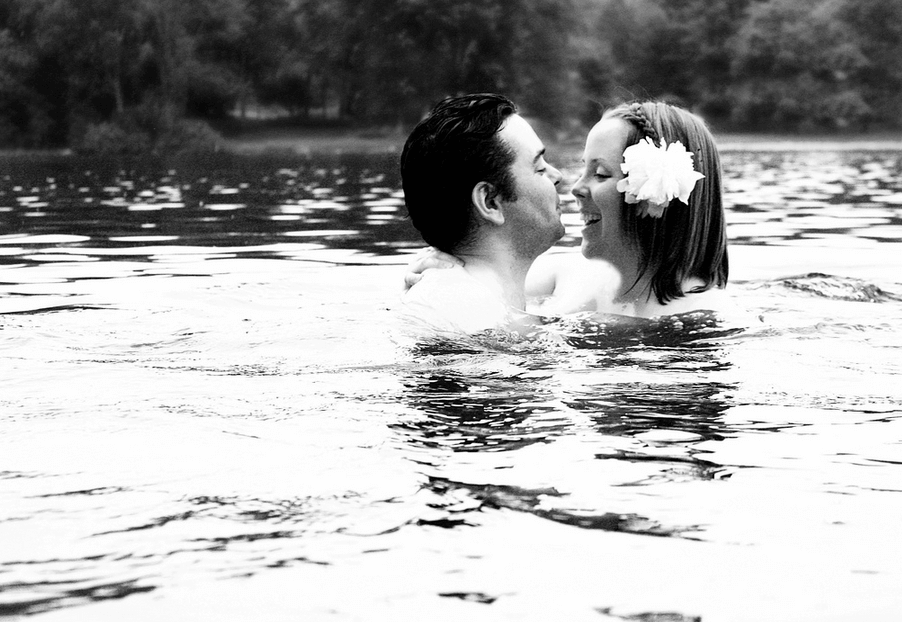 Megan and I met the day after Valentine's Day in 2003. At that time, neither of us ever expected our relationship would blossom into the magnificent partnership it has become these past 11 years.

And indeed, it is a partnership. As an inter-ability couple from the beginning, we have always defined and redefined what it means to be in partnership. We are ever evolving, both individually and as a couple. In our experience, it has been our combined desire to never stop growing that lies at the very core of how we define love itself.

For many on the outside, it is easy to make the assumption that in our marriage, Megan carries the primary responsibilities. After all, she is the able-bodied person in this duo and yet, while there are aspects that are primarily her responsibility, there are likewise a similar set of responsibilities that fall on me, making our relationship balanced and mutually supportive.

There is certainly value in simple acts of compassion and connection such as picking up dinner on a busy day or offering a warm embrace or a loving caress.

Yet, I have found the most profound ways that I take care of my wife rests in the space between how I show up in the relationship and our combined vision of who we want to be individually and as a couple.

Through our combined experience, in addition to my own work coaching families and couples impacted by disability, there have been seven core elements that repeatedly stand out as cornerstones in keeping any relationship alive and thriving.

1) Offer the space for your partner to be themselves.

By far the most important, give your partner a safe environment to be free to express themselves no matter what or who they are in that moment. Anytime there is a feeling of overwhelm for either of us, the simple presence of having the other partner nearby gives a calming energy or uplifting laughter that allows us to let down our guards and breathe again. How do you and your partner define space?

2) Listening deeply is not merely about the words your partner says, it's about what is behind their words.

Listening invites us to drop our own agenda, so that we can fully be present with the other. The funny thing about Cerebral Palsy is my accent can at times make for some pretty interesting misunderstandings and yet, 95 percent of the time Megan is an expert at deciphering what we have come to call "Barton-speak." Yet, when Megan listens to all of my words, there's another layer of understanding that we share. What does your partner need to feel fulfilled in this moment?

3) Creating a shared vision.

One of the strongest aspects in our own relationship is the ability to create not only a combined vision, but also to recognize the dreams of each partner and understand the ways in which they fit together. If you can fathom it, it's a million times bigger than what you think. Each partner brings different strengths or components to the vision, which affect and add to the vision as a whole. What is the tapestry that you are building together? What are your pieces and you partner's pieces?

4) Share everything with your partner, the good and the bad.

The reciprocity of listening and sharing creates a balance and mutual respect and understanding in good times and in harder times. There's absolutely nothing off limits. Disability takes away complete modesty, so we share way more than what most couples do. One of the most powerful experiences in sharing came after a time where we had both lost hope in raising a family. I would spend time sharing my dream of being a father with Megan. It was through these conversations that Megan began to move through her fear and rejoin me in our vision. How comfortable are you in sharing the highs and the lows of your day?

5) Celebrate your partner in every moment.

Regardless of whether they can see the greatness that you see. I've seen Megan have absolutely amazing successes that come out of left field and yet she will berate herself for not accomplishing the most insignificant task on her list. I remind her to stop and reflect on all that she has accomplished. Let's face it; it's easy to dismiss our own accomplishments and easier for our partners to acknowledge our greatness. Where do you see greatness in your partner?

Related: 13 Romantic Things to Remember in a Marriage with a Disability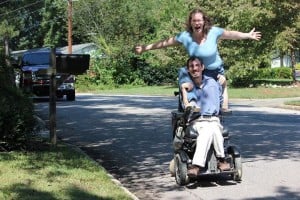 6) Laughter, humor and intimacy are vital.
Relationships don't have to be so serious and boring all of the time. Intimacy and play are key in building and sustaining that connection. An inter-ability marriage provides ample opportunity for mishaps, foibles and close calls that would make any person question the sanity of their partner.  The first time Megan and I were together, she looked at me and asked, "How do we do this?"
My response, "I don't know, but let's figure it out." And we've been playing ever since. Laughing makes the joyous times richer and brings levity when perseverance is most needed. What makes you erupt in laughter?
7) Continually challenge your partner to grow.
Challenging each other to dream bigger, even if they believe it's out of their reach. Calling your partner out when you know they can stretch further will open the doors for new possibilities that will surprise both of you! While most people sit around setting "realistic goals," I found all too often, realism perpetuates limitations. And for people of all abilities, it's easy to be told you can't do something. The perspective I often share with Megan is that in setting a potentially impossible goal, you may discover that you surpass your own expectations. Aim high, miss high! What is that secret dream that your partner thinks is beyond their reach?
These elements create a core foundation in which the love and dedication can flourish providing continual inspiration and opportunity for growth. We return to these principles time and time again to re-instill our focus on continually stretching each other to thrive in our relationship.
Recommended For You:

Photo Credit:  Megan Cutter
More in Sex and Relationships